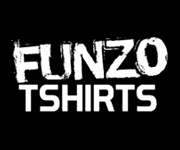 NEWEST CATALOG OF T-SHIRTS

Funny t-shirts, cute women's and kids t-shirts, silly crazy weird & cool t-shirts for men and women.
Political and social statements, cheesy dirty sexy offensive tshirts. Unique and original designs.
Buy some of newest designs now and keep your eyes peeled for more awesome shirts!


Imitation of this website or any our graphics is a punishable offence. All rights reserved and will be enforced.
Copyright 2014 Funzo T-shirts online funny t-shirts super store internet shopping site.
Men's women's and kids' funny shirts.